Partnering with missionaries
Giving to Global Missions is a great part of GracePoint Fellowship.
One of our core philosophies is that we believe as we continue to bless missionaries with prayers and funding, God will continue to bless our own needs.
The Great Commission (Matthew 28:16-20) gives us clear instructions to go to all nations teaching and baptizing. God has called our church to reach the McKinney, Texas area, but that doesn't mean we can't have a global reach.
As we continue to assist and partner with missionaries, we give thanks to God for the ability to have ministers in countries all over the globe. These men and women of God are continuing to reach out their hands in love and make disciples throughout the world.
We are grateful for every person that is called to be foreign missionaries. Through their calling and sacrifices, we truly can fulfill the Gospel that Jesus gave to us.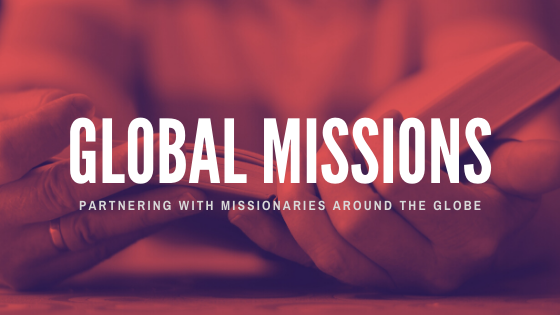 One of the ways we help missionaries is partnering with Global Missions, the foreign missions ministry through the UPCI. Through Global Missions, we can partner directly with foreign missionaries that are on temporary deputation in the states.
As a church, we try to host as many missionaries as we can by giving them a place to stay, having them speak to our congregation, and providing them with an offering to help fund their deputation while on leave from their country.
Another wonderful giving opportunity through Global Missions is called Partners in Missions. This is where our church gives directly to a missionary partner each month. Many missionaries depend greatly on monthly partners to help fund their missions and provide for their families while abroad.
We are excited and blessed to partner with the following missionaries each month.
If you would like to help GracePoint Fellowship partner with Global Missions, you can give directly to our missions fund that goes 100% to foreign missionaries.